How often do you go outside and look at the moon? You probably spend most of your waking hours enjoying the light of the sun, which is influential in its own right, but did you know that the energy of the moonlight holds its own special power?
A full moon is always a powerful time for meditation, energy healing and recharging your energy field and chakras. That is why so many cultures have rituals and ceremonies that take place during full moons—the full moon shines down so much pure energy that anything it touches can't help but feel its radiance and love. 
Energy healing during this potent time can yield incredible results. The illumination it provides is not only physical, but on the soul level as well, lighting up corners of your subconscious and giving you access to insights about your emotions, yourself, and your path, so you'll definitely want to take advantage of this next week's lunar energy!
Here are my top 7 ways to do just that:
1. Get in touch with your emotions.
Emotions are magnified during the full moon. Have you ever heard people say, "It must be a full moon," when things start to go crazy? Since emotions are so easily accessible during this time, it's a wonderful opportunity to acknowledge and release them. This will help clear your chakras, and allow for the healing energy of the full moon to work its magic. Journaling is especially beneficial right now, and in addition to expressing your inner truths and feelings, it's a good time to write out your intentions, make decisions about what you really want, and fully embrace your truest self.
2. Take a moon bath.
The moonlight is cleansing to your mind, body, and spirit, so spending time under its vibrant white glow is like a soothing bath without the water. Take a walk under the moon, preferably with some of your skin bared to the light. Gaze up at the brilliance of the moon for as long as you can, basking in its energy and love. What do you feel in your body and in your chakras? What messages is the moon lighting up inside of you? A moon bath steeps your body and spirit in purifying light, washing away negativity and leaving you fresh and renewed.
3. Manifest your desires.
Harness the positive energy of the moon by envisioning your goals and dreams. Spend some time picturing your life as you wish it to be. What are your intentions? The full moon will magnify any energy you send out, and help guide it into the welcoming embrace of the universe. Be clear and specific about what you wish to manifest and don't be surprised when your intentions come true.
4. Release negativity.
The moon's light is so strong, it's hard for darkness to stand up in the face of its glory. The moon can reach the deepest parts of your soul and pull out the things you've been hiding or trying to ignore. The moon illuminates any negative emotions stored in your chakras or your body and reflects that knowledge back to you so that you can begin the process of clearing those blockages through meditation, healing courses, or other means.
5. Be creative.
What is your special talent or hobby? Do you paint or cook or act or sing? Maybe you enjoy decorating or gardening or a sport. The full moon is the time to do whatever creative activity makes you feel joyful! Any creations you make this next week will be imbued with the light and energy of the full moon, and can even act as special tokens or talismans that will allow you to recall the moon's energy whenever you need it in the future.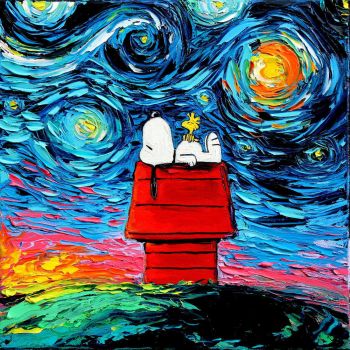 6. Sleep outside.
I try to sleep outside in summer, and especially during the full moons. So this warm summers night, why not give it a try? Grab a sleeping bag or blanket and head out under the canopy of sparkling stars and the glowing full moon and just bask in the light. Meditate or even say a little prayer, and let the peace and beauty of the moon soak into your body and soul while you sleep. You'll wake up refreshed and rejuvenated.
7. Boost your feminine energy.
Women, take note: you, in particular, need the feminine lunar energy of the moon in order to keep your energy field vibrant and strong. This is not to discount the men, because they need feminine energy as well—remember everything is about balance—but the female energy of the moon is absolutely essential for women to maintain the health of their field. Of course, all energy healing efforts are boosted by a full moon, but gals may find this time especially fruitful.
I hope that you'll try some or all of these techniques during full moon periods. At the very least, make an effort to get outside and enjoy the benefits of spending time lovingly enveloped in the soft white glow of the moon!
Share your moon-loving rituals in the comments section below!